The Sustainable Development Goals (SDGs) were initiated at the United Nations Conference on Sustainable Development in Rio de Janeiro in 2012.
Towards 2012, the world was facing events driven by extreme heatwaves, declining food stock, loss of biodiversity and ecosystems and increased sea levels. While these have to a certain extent become a recurring event today, SDGs were set up to achieve specific universal goals to meet the urgent environmental, economic and political challenges globally.
The inspiration for SDGs probably lies with the success of Millennium Development Goals (MDGs), which started in 2000 to tackle poverty and problems associated with poverty. As per UNDP, the key achievements of MDGs were: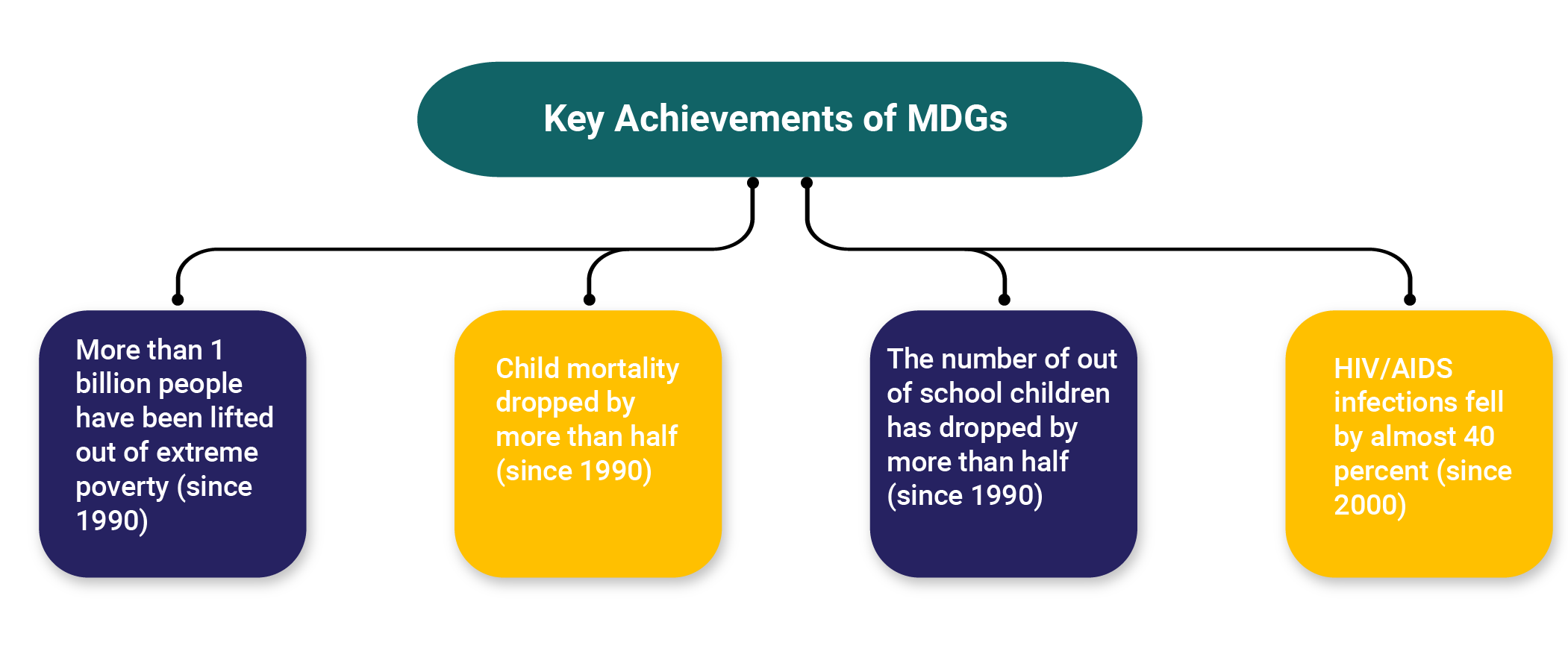 The SDGs coincided with another historic agreement reached in 2015 at the COP21 Paris Climate Conference. Countries came together to discuss ways to achieve climate targets, control global emissions, and limit global temperature rise below 2 degrees Celsius.
Challenges in Implementing SDGs
According to the 'Asia and the Pacific SDG Progress Report for 2019', an estimated additional USD 1.5 trillion per year is needed to meet the SDGs in Asia alone. While finance is one means to implement SDGs projects and initiatives, implementers face other problems, especially in developing and underdeveloped countries of Asia, Africa, and Latin America.
These challenges include, but are not limited to:
Uniformity in Project Implementations
Accountability
Coordination and Collaborations
How SatSure Sparta Contributes Through Open Innovation
SatSure Sparta is an Open Innovation Platform launched by SatSure on the advent of 2021. Having been a part of the ecosystem tackling SDGs for four years now, we realized the ecosystem lacks a common ground to co-innovate and collaborate on problem statements.
Firstly, let us understand why Open Innovation is essential for Climate Action initiatives. Climate Action efforts require multiple stakeholders from diverse backgrounds to come together and solve the issues. COP26 is one such example. Government, private, multilateral and individuals today across the globe work jointly to solve localized problems with assistance from local people.
Open Innovation allows for knowledge transfer across organisational boundaries, enabling sharing philosophy for a collective goal. It is a perfect platform to develop, test and implement new ideas and solutions as it allows for multiple stakeholders with diverse experiences and expertise to come together. It is a good platform for stakeholders to understand the different approaches brought in by everyone while creating value for all the involved stakeholders.
The current problem with climate action efforts is consolidated below: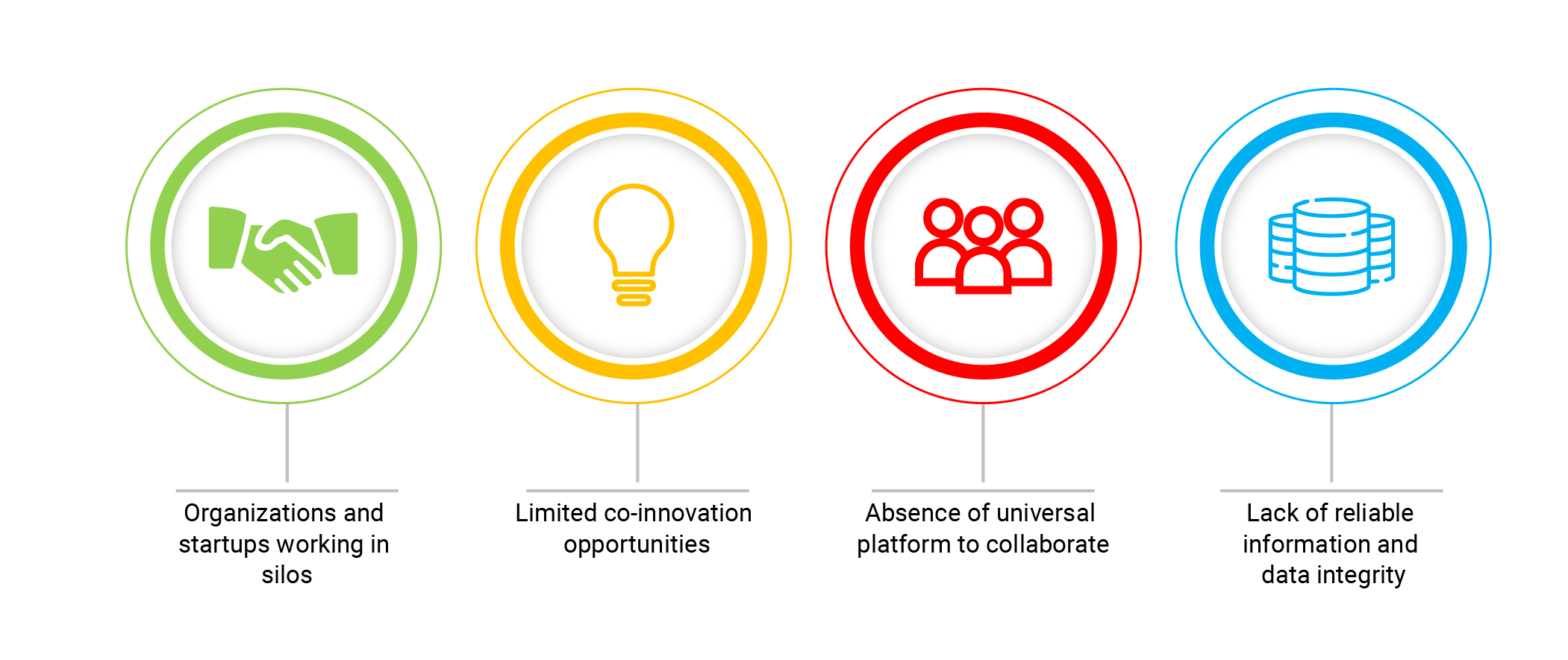 With this vision of co-innovation and collaborations, SatSure Sparta was launched, bringing ready to analyze remote sensing data to people and organizations lacking the necessary infrastructure and human resources.
The platform in the initial milestones is envisioned to assist in the following:
Access to basic agricultural information for administrative and farm levels through APIs
Executed and suggestive use cases for the agricultural value chain
The option of uploading problem statements (Both functional and technical problems)
A platform for people to join and collaborate to solve a problem statement
Ability to upload solutions and solve use cases
Solutions open for the community to access
As a first step towards this effort, the platform boasts multi-modal, multi-data access to datasets for the agricultural and climate tech ecosystem.

The platform runs on a freemium model. Most of the datasets are open to access, while specific proprietary datasets are made available at very affordable costs. While in the collaboration model for Proof of Concept (POC), SatSure Sparta also opens paid datasets in certain use cases. The idea behind this is to encourage PoCs and prototype building within the ecosystem. Once the PoCs are validated and understood well, the scalability of the solutions/ products becomes more effortless, thus contributing to optimising resource utilisation.
SatSure Sparta addresses the Quality, Accuracy, and Sufficiency of Data Sets for Agri Infrastructure in developing & underdeveloped countries through a robust scientific approach to spatial data insights.
The platform provides opportunities for collaborative Innovation: In India alone, 400+ AgTech startups and others like lenders, insurers, academicians, researchers, policymakers, traders are in the value chain.
It provides opportunities to utilize a shared pool of Inter and Intra domain experts. The platform is developed with expertise from different sectors to solve a genuine local or global problem.
It is a good space application that provides access to quality data and a Platform for Co-innovation.
Contributing to SDGs
SatSure Sparta contributes, directly or indirectly, to the number of SDGs. The users on SatSure Sparta come from a multitude of backgrounds. SatSure Sparta today boasts more than 300+ active registered users on the platform coming from the government, private, academic and non-academic backgrounds.

The platform has an enterprise version for Re/Insurance clients helping them better underwrite and resolve claims, improving financial inclusion of the under-served farmers.
Our APIs have been delivered for multiple climate-resilient agriculture projects and adopting sustainable agriculture practices in biodiverse zones.
Currently, we are forging multiple partnerships with IoT companies to help scale IoT solutions, enabling the delivery of agricultural advisories by optimizing resources. This engagement is a two-way engagement as it also allows us to collect ground data and in-situ measurements to retrain and incrementally improve our accuracy levels, especially across horticulture crops.
Our next target is the carbon credits domain. We are currently discussing with multiple stakeholders to conceptualize and implement satellite remote sensing data for carbon credit lifecycle management and monitoring.
We are also trying to take geospatial data to sectors that have very little penetration of such data like FMCG etc. The alternate data can add value additions and help build newer solutions to the existing problems in these sectors.
SatSure Sparta is our step towards collaborative efforts for a better, sustainable future. If you are interested to know about our platform, offerings, partnerships or want to think out loud, do reach out to us at sparta@satsure.co
References:
Background of the Sustainable Development Goals: UNDP in Africa: https://www.africa.undp.org/content/rba/en/home/sustainable-development-goals/background.html
3 challenges facing the UN's Sustainable Development Goals: World Economic Forum: https://www.weforum.org/agenda/2015/08/3-challenges-facing-the-uns-sustainable-development-goals/
[Written by Sarvesh Kurane, VP of Marketing, SatSure. This article was first published on our LinkedIn]