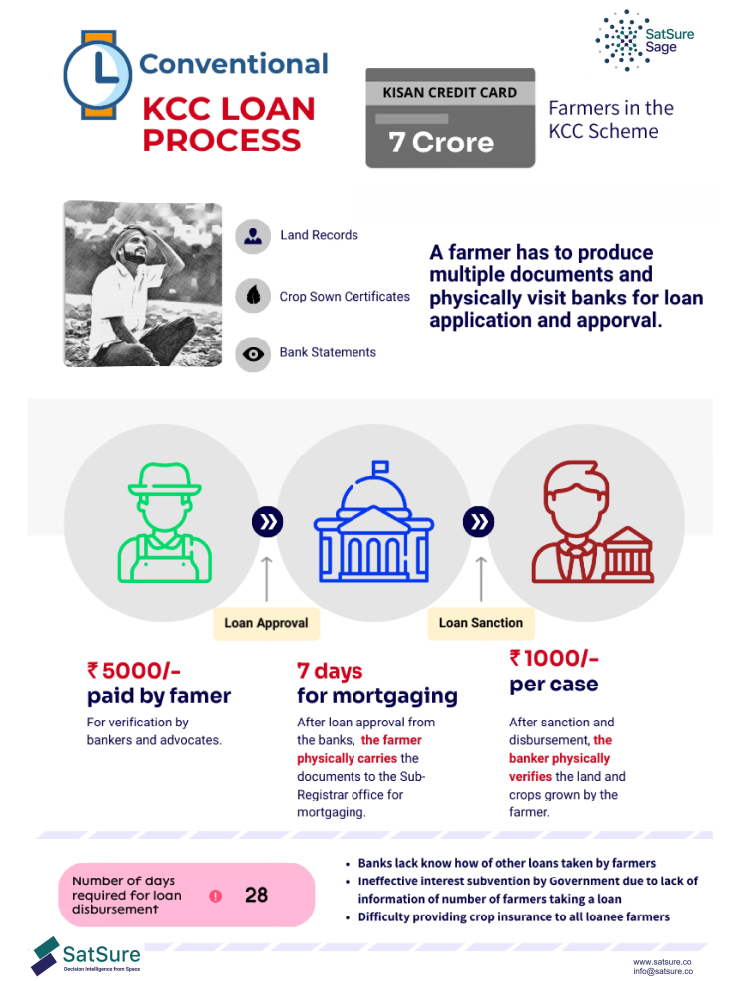 Digital services have made our lives easier! Daily requirements such as ordering groceries, and medicines, booking transportation services, requesting medical tests at home and sorting out our banking needs are done in minutes within a few clicks.
But complete digital services are yet to enter the deeper rural regions and make their way to become everybody's first preference, especially for agricultural services.
In the context of agricultural lending, the process of applying for loans can be extremely cumbersome, especially agricultural loans. One of our team members recently was on a field visit to implement a Business Correspondent model with our partners for one of India's largest public sector banks. He travelled across Madhya Pradesh and Uttar Pradesh and connected with the branch managers, extension officers, farmers and NGOs working in the field of agriculture to understand their problems for farmer onboarding and loan disbursement.
We take pride in stating that this is a standard activity at SatSure, where understanding the pain points of our clients and the users of our products in real-life situations is documented to create a decision intelligence framework that is delivered through our products.
"Double, Double Toil and Trouble;"
Speaking with the SatSure team, the bank executives explained the process of farmer onboarding:
The customers are first requested to submit the application form and KYC documents.
As a part of credit assessment, the field staff are to compile a lot of paperwork for assessing various types of loans, especially Kisan Credit Card (KCC), a Government programme to ensure that farmers get access to credit for agricultural needs.
Once done, the farmer is then asked to produce Khasra/ Khewat (land title) documents, essentially the land records, followed by other documents or field photographs.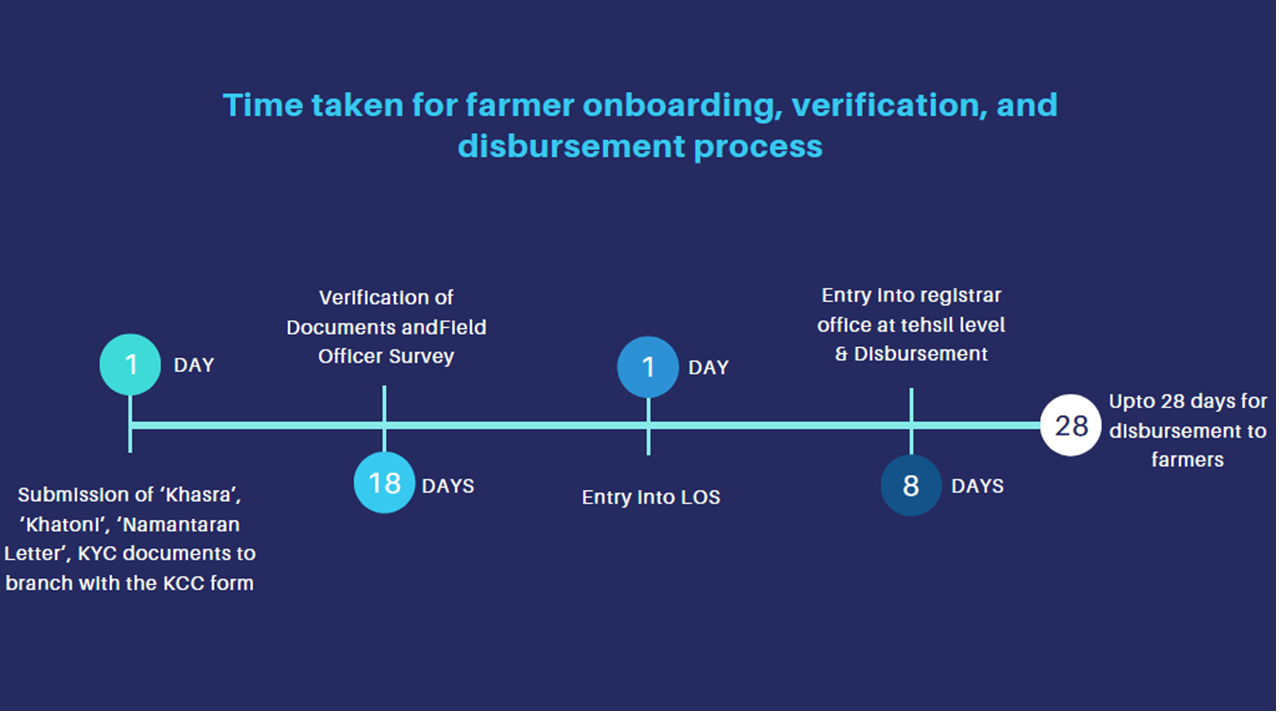 All these processes together sometimes overwhelm the farmer to the point where they back out of the loan application.
The burden of the paperwork sometimes dissuades the farmers or the customers from even proceeding further with the application. All these processes for availing agricultural credit, which is mostly small-ticket amounts, ranging somewhere between INR 25,000 to INR 30,000 for farmers with small acres of land.
Meanwhile, the farmers explained that while private banks provide a better customer experience, they mostly offer high ticket loans to farmers with larger agricultural areas. Apart from this, they must bear upfront costs of up to INR 2000 as official fees to get their documentation in place and legally verified.
Once the bank verifies and approves the file, field managers are then required to complete Pre-Sanction Survey (PSS), where they visit the farms and the farmer's household to ensure that there are no fraudulence cases and check that they will be able to repay the loan on time. Using this information, a survey sanction report is created, which is then shared with the regional offices.
For some branches, the bank may have very low manpower, due to which most of the branch managers were themselves required to do the field visits for KCC processing, thus making the process more time-consuming. Furthermore, in comparison to urban areas, rural regions might have less number of branches and offices, bad roads and connectivity, leading to one branch catering to a very high amount of population across multiple villages.
While such processes are time-consuming, expensive and delay the loan processes, one cannot deny the need and the importance of such verifications to ensure that there are no faults and the credit is reaching on time to the people who need it most.
The bank executives explained that there is an urgent need for digital disruption to automate the end-to-end processing of KCC loans.
SatSure Sage: Optimising The Farmer Onboarding Process
At SatSure, we strive to enable the farmers' financial inclusion with our clients. We are looking to make the credit access process easier for all the stakeholders, thereby impacting farmers, their families, and their potential to increase earnings.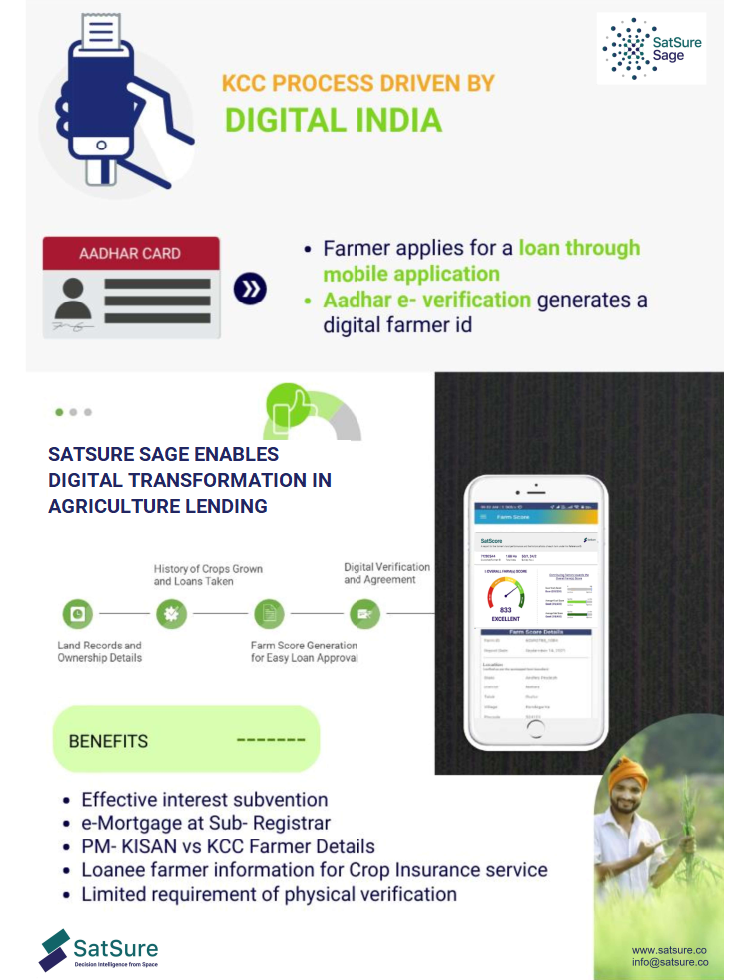 The field visits clearly indicate the problem of financial access, which is consistent across the developing countries: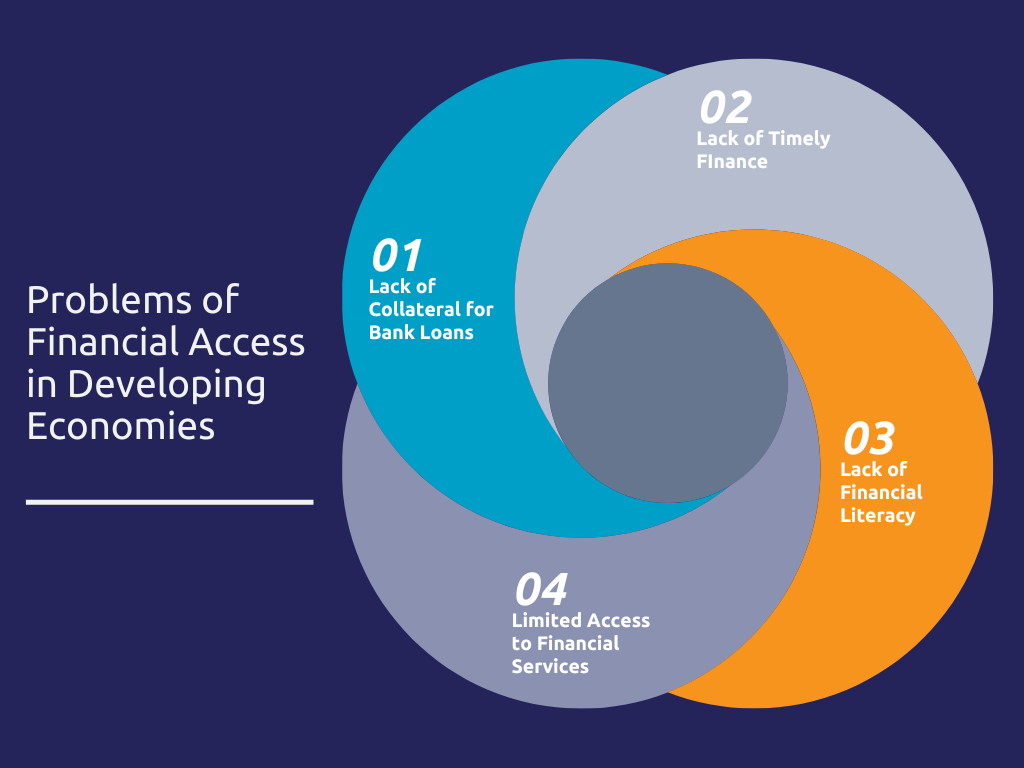 SatSure Sage enables complete digitisation of the credit lending process, starting from KYC documentation, accessing digital land record systems, and providing insights on the historical performance of the crop, local and regional parameters affecting the farmer's capacity to repay like market trends, commodity prices, irrigation condition, and creating a risk estimation for the underlying asset, the land.
This is done by a complete product suite, where we understand the problems faced by different individuals in lending institutes, like field staff, underwriters, branch managers and enable them with the required tools like reports, mobile applications or online monitoring dashboard along with API integrations for existing applications on the client's side.
Our clients have managed to improve their sourcing efficiency, reducing the turn around time by almost 50% while reducing dependency on physical documentation by up to 70% using SatSure Sage.
To know more about how SatSure Sage can help you digitise your lending process and integrate it into your loan lifecycle management systems for improved efficiency and reduced costs, reach out to us at info@satsure.co
This story was first published on our LinkedIn.
Feature Image Credit: Photo by kailash kumar from Pexels: https://www.pexels.com/photo/white-sheep-on-farm-693776/