The Indian seed industry has grown and  evolved over time. Earlier, seeds were saved from previous crops to be used for upcoming seasons. Today, hybrid seeds are being widely adopted due to increasing food demand. 
As of 2021, the Indian seed market stood at USD$ 5.5 billion and is projected to register a CAGR of 6.8% in a span of 5 years from 2022 to 2027.
However, to identify a successful hybrid, seed multiplication needs many rounds of sowing along with a close understanding of even the minor signs of progress, thus, increasing the time to bring the seed to markets.
Today, private companies focus on high-value crops such as cotton, maize, pearl millet, sorghum and horticulture because of the extensive scope of genetic improvements exhibited by these crops. These crops have a very high consumption across the world. Thus, there are potentially new seeds and variants of other crops which are undiscovered or underdeveloped. Thus, RnD in a seeds company plays an important role in giving competitive edge to the players by creating robust seeds and increasing the crops under its portfolio.
Throughout the development phase the seeds are continuously tested both in lab conditions and in the real environment (control farms). However, testing in control farms poses certain challenges
Low per capita arable land:
Increasing population and observed stagnating growth, availability of arable land for testing is reducing over time, thus, increasing the demand for a fast and efficient testing process.
High dependency on human resource :
The lack of digitisation of farm lands usually leads to companies relying on field staff to monitor the farms. The information collection is manual as well with limited digital interventions, leading to possibilities of data and information asymmetry.
Continuous monitoring:
Seed companies use phenotyping for continuous monitoring of crop performance in control farms. Many companies have started adoption of the use of satellite imagery for phenotyping. However, agriculture monitoring through optical satellite imagery poses a limitation of cloud cover. In the Indian sub-continent for instance, the region is under cloud cover for 67% of the year, which poses a challenge of continuous availability of data from optical satellite imagery.
Finding A Solution
SatSure Cygnus– An All Weather, Optical, Virtual Constellation
The role of satellite imagery based remote sensing in phenotyping focuses on providing insights on the crop condition in the control farms and beyond that. However, cloud cover is a barrier in satellite monitoring as it hinders the availability of useful data. SatSure Cygnus is a virtual constellation driven by artificial intelligence and machine learning which enables vegetation monitoring using satellite imagery even during heavy cloud cover helping input companies monitor control farms with ease.
SatSure Cygnus tackles the challenge of cloud cover with its deep learning-based model trained on Synthetic Aperture Radar (SAR) imagery and optical satellite imagery to create a synthetic cloud free image. The reconstructed image is then used to generate vegetation index which helps in continuity in the monitoring capability for our clients. This is possible because unlike the optical satellite imagery, SAR image can penetrate through the cloud cover. Watch the webinar on SatSure to know more about how it works:
SatSure Cygnus provides its users with two monitoring capabilities:
Spatial analysis helps establish the reconstruction done pixel by pixel for a farm. This ensures that the accuracy of visual or statistical analysis gets done at any level, be it a few square metres or square kilometres, remains the same. Considering we monitor controlled farms, the knowledge of what crop is being monitored increases the level of accuracy as well. However, depending on the country and the land holding sizes, the possibility of farm level insights delivery is decided. This is because low and medium resolution satellite imagery is mostly used globally for agricultural monitoring to offset the high costs of high resolution imagery. In this case, the number of pixels possible in smaller land holdings limits the possibility of monitoring at very small land holdings. In such cases, grid level insights are generated by SatSure.

On the other hand, temporal analysis ensures that the visual representation of variation gets displayed at farm-level or an aggregated level, stands at the actual Sentinel-2 NDVI (Normalised Difference Vegetation Index), which is an indicator of crop health. The combination of Sentinel-1 and Sentinel-2 allows for a control on frequency of data delivery, which is also a concern if monitoring is done using only one satellite.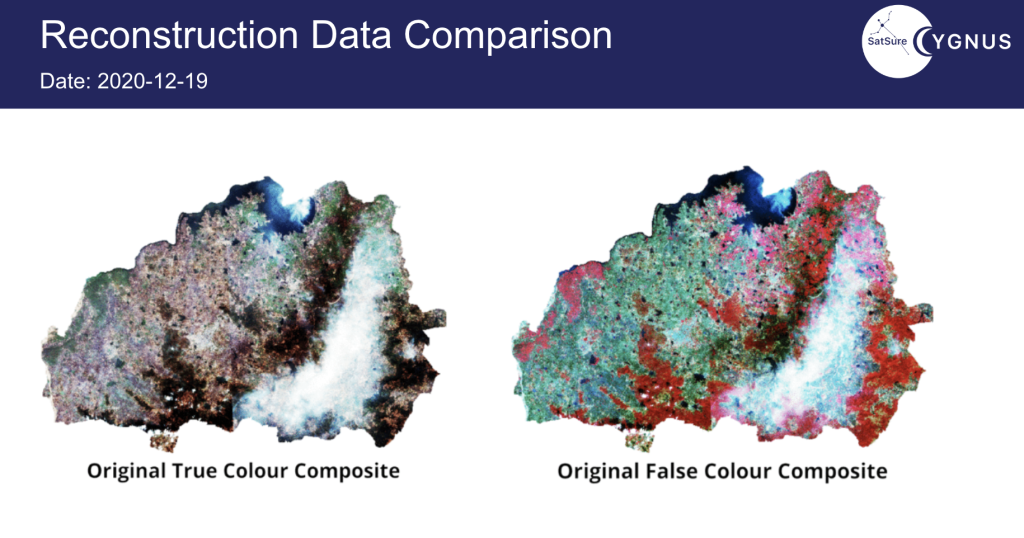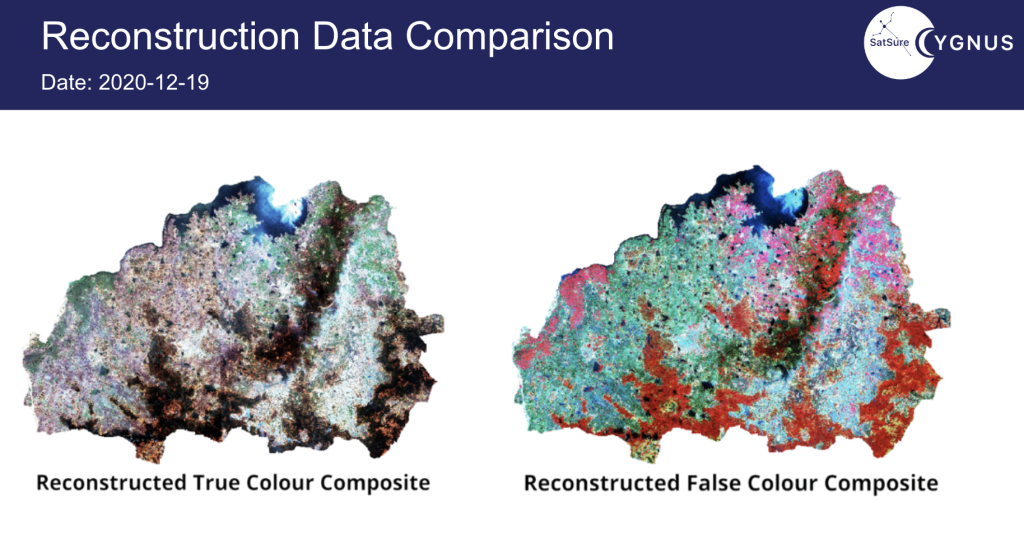 The Takeaways
Crop phenotyping forms an important part of seed RnD. Certain seed companies are using the ability of satellite imagery to estimate crop health condition, biomass and yield as a part of the phenotyping process. Thus, access to cloud free satellite imagery is a value addition which helps input companies plan their on-field activities efficiently due to transparency on crop condition and assess the seed performance in in labs and control farms.
To know more about SatSure Cygnus and how it can help your team with phenotyping using satellite remote sensing, drop us an email at info@satsure.co or 'CLICK HERE' to contact us.