Vegetation monitoring during cloud cover is complex using optical satellite imagery. India is currently going through a monsoon spell. This also marks the beginning of the Kharif season, and farmers throughout the country have taken the decisions of early and late sowing, which impact everyone in the agricultural value chain. The decision is primarily driven by rainfall and soil moisture conditions. We all are keen to see how this season's production will be. However, the monsoon brings its own set of challenges.
Being in the space of delivering decision intelligence with earth observation data, we have always faced our fair share of problems in generating insights during heavy cloud covers. This is an industry and a remote sensing problem, and every company working on developing insights in the downstream sector will second this issue.
One of our clients working in the farm equipment sector is working on a unique initiative of providing equipment on rental to the farmers. The idea is to keep it CAPEX light while adding value to its end customers, in this case, farmers. However, providing these services to the farmers at the right time requires insights into what crop is growing, where is it growing and at what crop growth stage. This is the most critical information for deploying the right resources at the right time to the right location.
Another use case we are working on is where the client wants to build a model to stay connected with the farmers to help them increase production. This activity requires delivering a package of practices, advisories, and field visits to be in touch with the farmers.
While #CropTrails, a SatSure product which focuses on digital transformation for farmers, helps in a package of practices and advisory delivery through SatSure #Sparta, the problem of access to timely data in Kharif still exists. This is because of the cloud cover issues in optical satellite imagery.
To tackle this problem, we developed SatSure #Cygnus, an all-weather, optical, virtual constellation. Prateep Basu, CEO at SatSure, highlights,
"…it was primarily driven out of our need to cost optimise service delivery for regular crop monitoring by using public satellite imagery during the monsoon season. While we did not initially anticipate that we will provide synthetic data-as-a-service, its tremendous value to geospatial teams within organisations across the agribusinesses, contract farming, and insurance companies made us launch it as an API service last year."
The data product reconstructs the optical data from Synthetic Aperture Radar Data using a deep learning-based algorithm. The following images demonstrate the original vs reconstructed imagery. The images are from the Nizamabad district in Telangana from 2019, when we first tested the data product.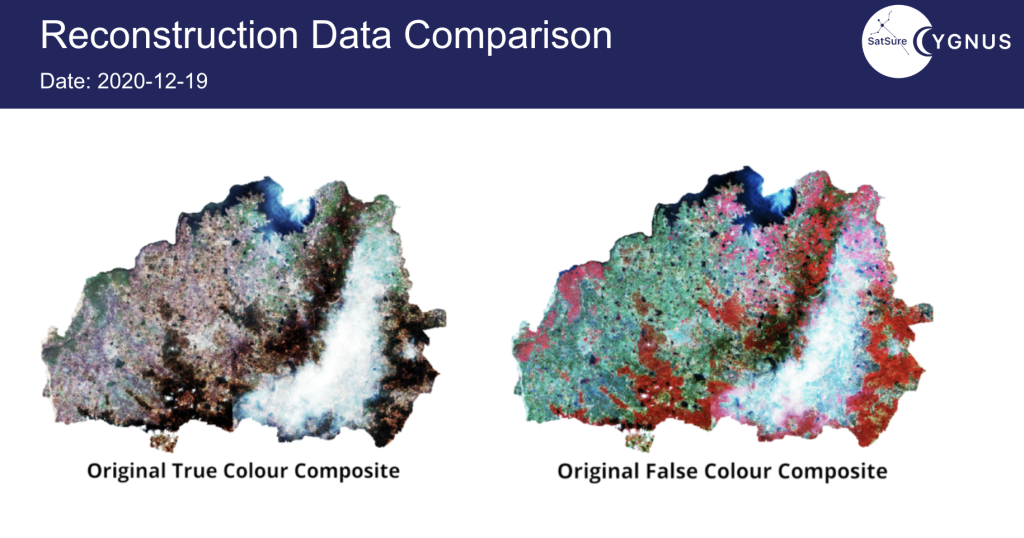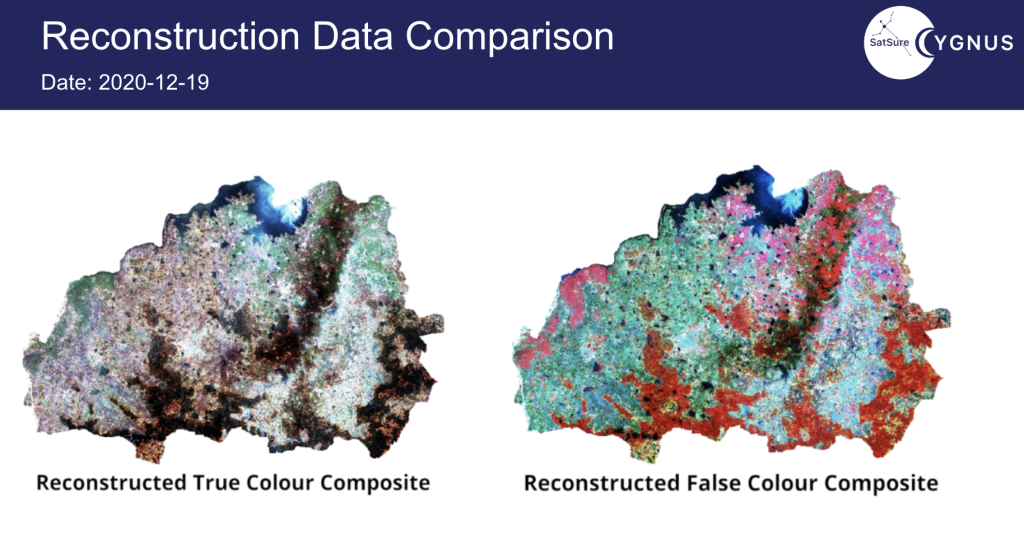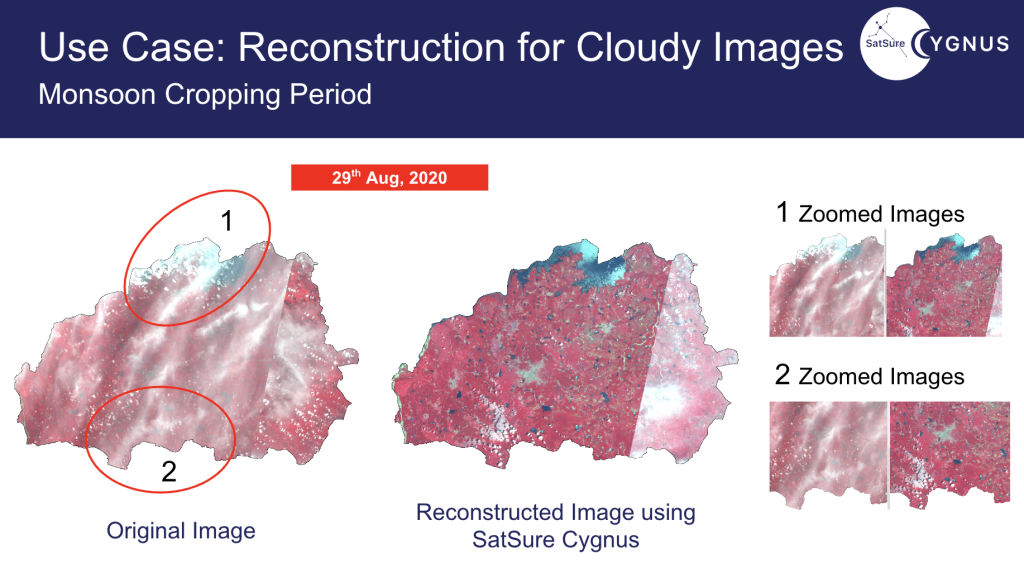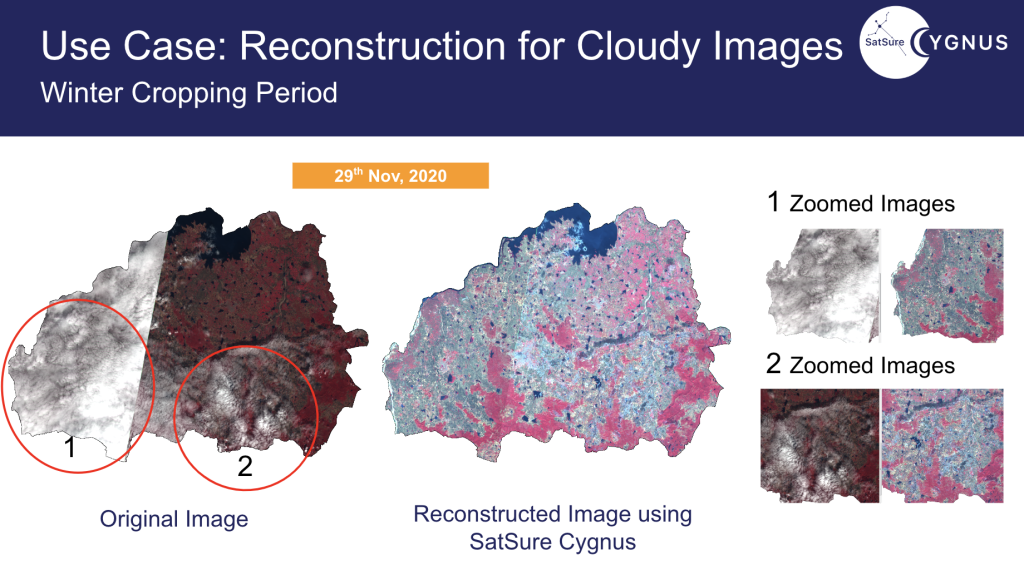 We have been continuously validating the results, and today we deliver SatSure Cygnus to large enterprises globally, such as Syngenta, to help them constantly monitor vegetation conditions. Click to read the exciting story of how Syngenta uses advanced technology to help farmers produce more with less.
Watch our webinar on SatSure Cygnus to understand how we can help you monitor vegetation conditions in heavy rainfall areas with persistent cloud over issues. You can reach out to us at info@satsure.co to discuss this and other offerings of SatSure about digital transformation in agriculture.
The article was originally published on LinkedIn by Sarvesh Kurane